Auckland: North Shore, Hibiscus Coast
Auckland: North Shore, Hibiscus Coast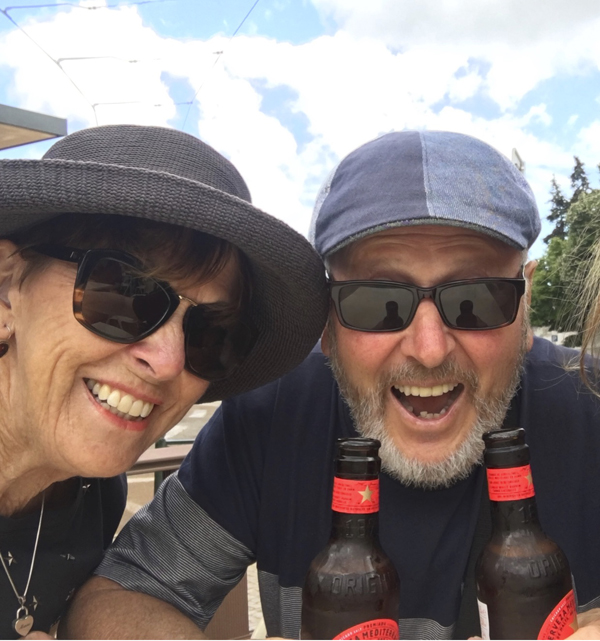 Meet Peter & Pauline Cutts
After 50 years of raising a family and running successful businesses, the Cuttsy's decided it was time to 'kick back' and settle into semi-retirement north of the bridge and on the coast. But, as the saying goes, 'rust never sleeps' and when Peter came across MeloYelo and saw the opportunity to become an Agent in the North Shore & Rodney areas, there was no stopping him.
Peter's & Pauline's philosophy of being part of a group, whose desire for quality E-Bikes and a wish for all ages and abilities to have their needs met when it comes to exercise, fitness and travel was a major factor in the decision to be part of the MeloYelo Team.
Peter & Pauline commend MeloYelo on their investment into the youth of New Zealand by committing a percentage of all sales into the Evolocity Programme.
MeloYelo EBikes, North Shore, Auckland.
MeloYelo's kiwi e-bike engineers are focused on building you the best bike your budget can buy – whether you're an urban biker, a trail rider, or both.
Every component on your MeloYelo bike has been selected in New Zealand to meet our unique conditions, meaning you get the most appropriate suspension, power, gear and brake systems from the best manufacturers in the world. And, no saddle is more comfortable than our new sprung memory foam saddle.
The end result of our research, design and engineering know-how is an e-bike you'll be mad about – powerful, reliable and comfortable.
Your MeloYelo bike doesn't just help the environment by saving fuel and emissions, your purchase also helps fund the EVolocity programme in NZ high schools in which teams of students are challenged to design, build and compete in electric vehicles.
We are madly committed to putting you on the best bike you'll find for your money. And, madly committed to your total satisfaction.
We work from home, easy parking, see all models & enjoy a trial ride. Call for an appointment: 021 940 944.