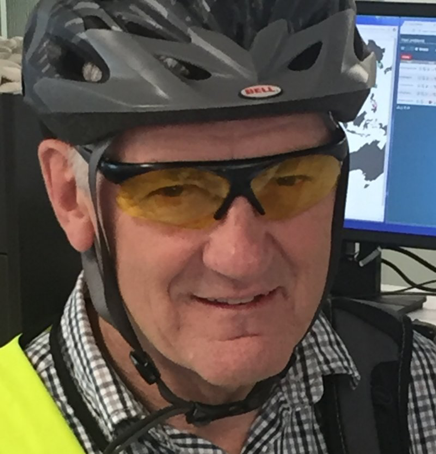 Meet Brent Russell
Brent has been an electromechanical engineer for 40+ years and a bike rider for the last 17. He rides to keep fit and commute to a daytime job. In his spare time he converts existing bikes to power and sells and supports our new EBike range of models.
"Further, faster and fitter is the way to go" he says "and contributing to the future with Meloyelo and Evolocity makes it all extra special."
Brent is based in Mt Albert with a well setup bike workshop. You can see some of his conversions and other information at his E+BIKE website at  eplusbike.weebly.com
MeloYelo EBikes Mt Albert, Auckland
MeloYelo's kiwi e-bike engineers are focused on building you the best bike your budget can buy – whether you're an urban biker, a trail rider, or both.
Every component on your MeloYelo bike has been selected in New Zealand to meet our unique conditions, meaning you get the most appropriate suspension, power, gear and brake systems from the best manufacturers in the world. And, no saddle is more comfortable than our new sprung memory foam saddle.
The end result of our research, design and engineering know-how is an e-bike you'll be mad about – powerful, reliable and comfortable.
Your MeloYelo bike doesn't just help the environment by saving fuel and emissions, your purchase also helps fund the EVolocity programme in NZ high schools in which teams of students are challenged to design, build and compete in electric vehicles.
We are madly committed to putting you on the best bike you'll find for your money. And, madly committed to your total satisfaction.
(NOTE: I WORK OUT OF MY GARAGE AT HOME SO PLEASE CALL FOR AN APPOINTMENT: 027 616 0011).