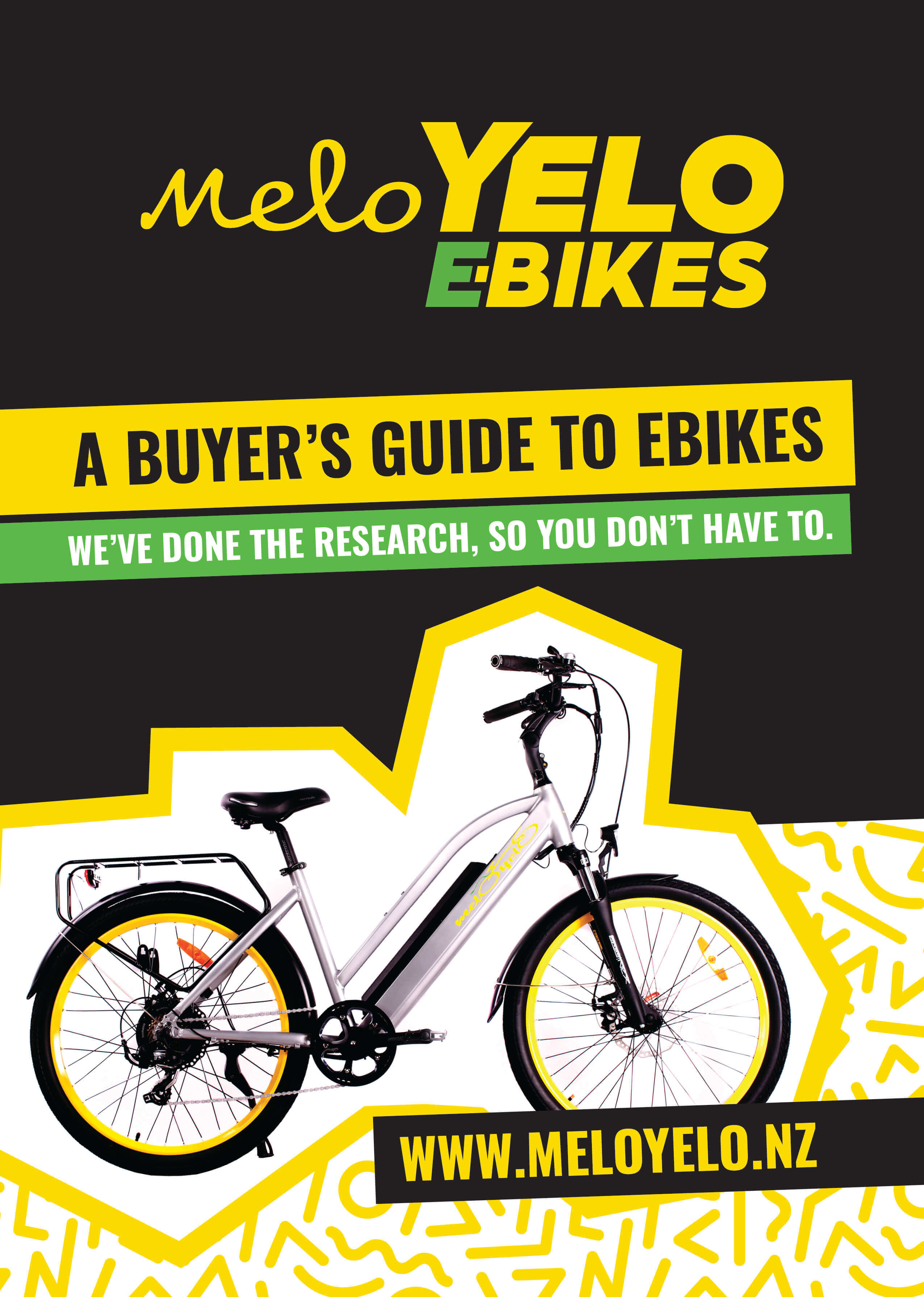 A BUYER'S GUIDE TO EBIKES
This guide has been compiled by MeloYelo EBikes using a variety of sources, including:
Contents
What is an ebike?
 Is an ebike cheating?
 What are the advantages?
How much should I pay?
Future serviceability
 Sensors: Cadence vs torque sensors explained
 Hub motors vs mid drive motors
 Batteries
 Components
Please complete the following then click DOWNLOAD.