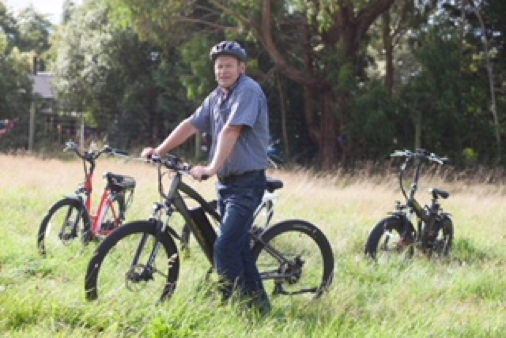 Meet Allan Barr
I am a motor mechanic by trade. I was lucky enough to have a seven year association with Rangiora High School where I taught automotive and engineering. My interest in electric vehicles compelled me to become involved with Evolocity in schools, which then led to my involvement with MeloYelo. "We are proud to be a part of EVolocity and MeloYelo. We are more than happy to offer support in purchasing a model that best suits your needs. Come along for a ride before you decide. We are approachable and open to your needs." Nicki & Allan Barr.
Best Value Electric Bikes in Christchurch.
MeloYelo's kiwi e-bike engineers are focused on building you the best bike your budget can buy – whether you're an urban biker, a trail rider, or both.
Every component on your MeloYelo bike has been selected in New Zealand to meet our unique conditions, meaning you get the most appropriate suspension, power, gear and brake systems from the best manufacturers in the world. And, no saddle is more comfortable than our new sprung memory foam saddle.
The end result of our research, design and engineering know-how is an e-bike you'll be mad about – powerful, reliable and comfortable.
Your MeloYelo bike doesn't just help the environment by saving fuel and emissions, your purchase also helps fund the EVolocity programme in NZ high schools in which teams of students are challenged to design, build and compete in electric vehicles.
We are madly committed to putting you on the best bike you'll find for your money. And, madly committed to your total satisfaction.
NOTE: I work out of my garage at home, so please call for an appointment: 027 483 4495